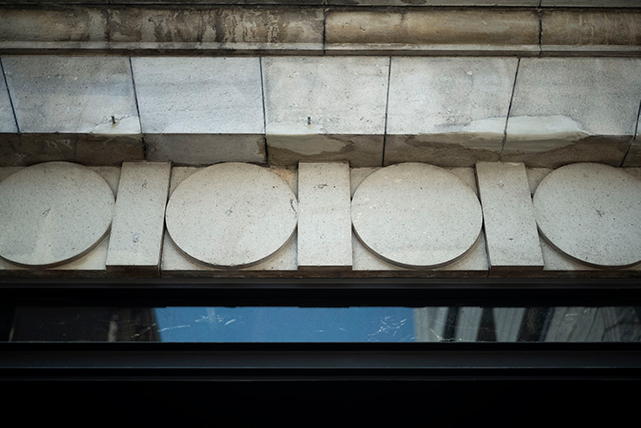 K5 is a micro (small scale) complex.
The 2nd to 4th floors are HOTEL K5, and the 1st floor houses Switch Coffee, caveman, Wine bar, and Ao.
The Brooklyn Brewery brings a beer hall called B to the first basement floor.
Thinking that the scale need not be proportional to the appeal,
we set out to create a spot in Nihonbashi-Kabutocho that,
whilst being small in scale, is a hub that attracts people from all over the world.
That one spot would become an inspiration to create new spots around it,
which would become connected, going on to form lines, and then planes, that would revitalize the entire area.